Professional, Fun, Inspiring, and True Passion
Scuba Center Asia Lembongan founders, and PADI AWARD-winning dive professionals Kim & Bastiaan living their dream on Nusa Lembongan. 10  years ago they decided to change their life completely and follow their dreams and passion to set up a PADI Dive Resort.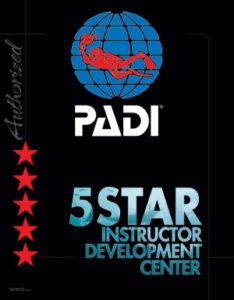 Nusa Lembongan
Lembongan Island is only a 25-minute speedboat ride away from Sanur, Bali. The island is surrounded by beautiful white sand beaches. There is a secret beach on  the south, limestone cliffs on the southeast, mangroves on the north side and all around the island you will find stunning healthy coral reefs to dive on.
Check out the latest IDC with Kim Course dates to change your life into a new dream job as a PADI Dive Instructor.
Nusa PENIDA
News
How Long Will it Take for Me to Be a Great Dive Instructor
So you have made the decision to live life in paradise and be a PADI scuba dive instructor. But how long is it going to take you to be a great one? How long until people come into the shop and think 'I want to dive with you!'? We are going to break it down […]